Design Engineering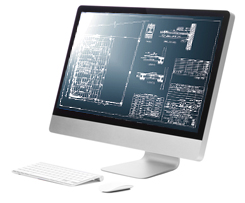 At Gateway Plastic Extrusions, we have a certified engineer and team of designers on staff that can help you bring your projects to life.
Working with the latest technology, we are able to utilize your files, extracting those components that are required – often making recommendations to even further improve the finished product.
We are able to visualize your specifications while simultaneously envisioning our own production processes, providing us with the ability to offer you solutions along each aspect of production.